Soft Wash

House Washing Service for Homeowners in Asheboro, Greensboro, High Point, Sophia, and Surrounding NC Areas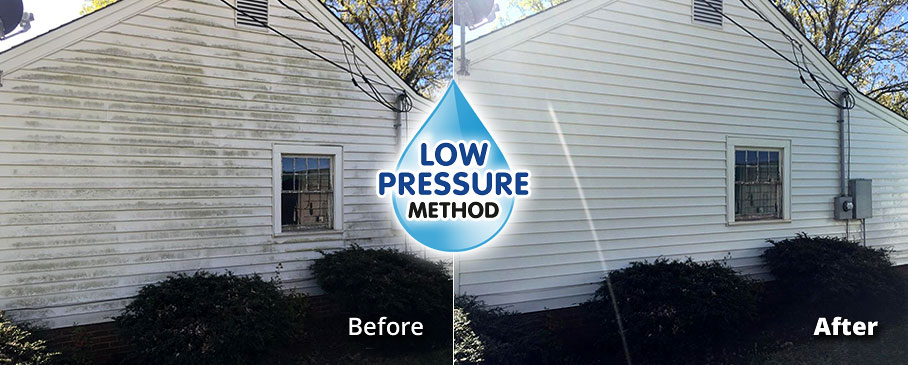 Make Your Home Look NEW Again!
ABV Pressure Washing uses Low Pressure and High Volume cleaning equipment to safely wash away that unsightly buildup of dirt, grime, mold, and mildew that accumulates on your home's siding and exterior surfaces. Our professional grade detergents are specially designed to eradicate mold and remove years of pollution from your home's siding. After the detergents have been allowed to break down the contaminants, we gently rinse it all away with a Low Pressure rinse (meaning there is ZERO risk of siding damage) to reveal beautifully cleaned, like new home siding!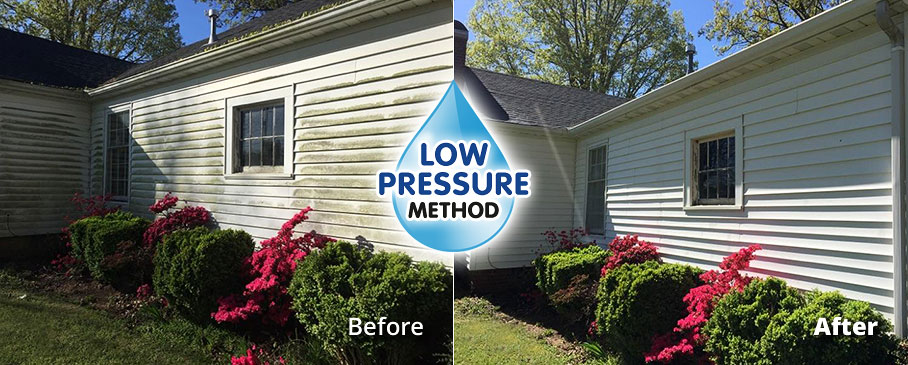 Protect Your Largest Investment
Without regular cleanings, your home's siding will not only look unsightly, it will have a shorter lifespan as well. Vinyl siding manufacturers recommend House Washing at least every 2-3 years to preserve the beauty and integrity of your home's siding. Plus, other surfaces like stucco, brick, and stone require regular cleanings to stay looking their very best. Keeping your home's exterior surfaces clean today will save you from having to spend thousands on premature replacement costs in the future. That's what call smart preventative home maintenance!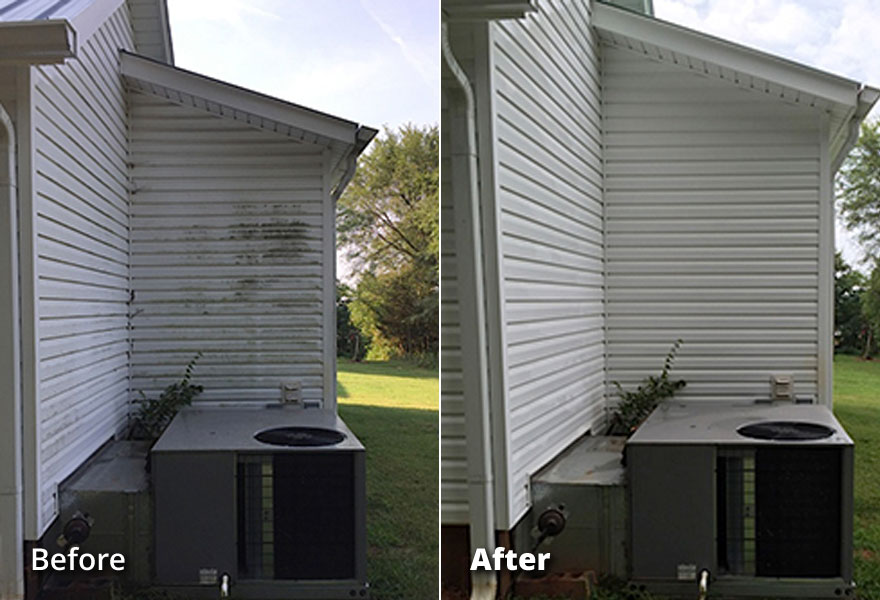 Ideal for All Types of Siding
We can make all types of home exteriors look fresh, clean, and new again. Our proven Soft Wash House Washing method is the safe and effective way to deliver long-lasting cleaning results for a variety of exteriors:
Vinyl Siding Washing
Aluminum Siding Washing
Stucco Siding Washing

Brick Siding Washing

Painted Siding Washing

Wood Siding washing